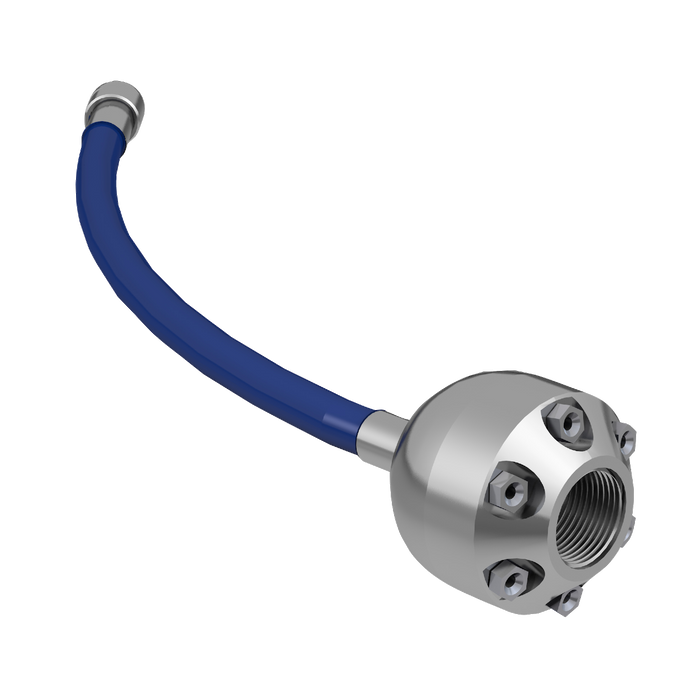 MULTI-GLOBAL® Guided Cleaning Nozzle
Article number
2-11355-JC
Description
MULTI-GLOBAL® GUIDED CLEANING NOZZLE is constructed to allow the cleaning nozzle to travel in from the main line into the service connection. To effectively clean the lateral and open any blockages when a clean out is not available to access the service connection.
The cleaning nozzle remove and transports material effectively in pipe, while the front guiding nozzle control the direction in the pipe.
All parts are easily replaced.
Technical data
Length x diameter
9.25 x 1.6 inches
Max working pressure
4350 psi
Min water flow at 1450 psi
10 us gpm
Length x diameter
9.25 x 1.6 inches
Max working pressure
4350 psi
Min water flow at 1450 psi
10 us gpm